All our table learning enthusiasts can here get the times table 21 to learn this table as the next addition to their table learning. This is the specific table chart that offers the learning pattern for the table of 21.
Times Table 21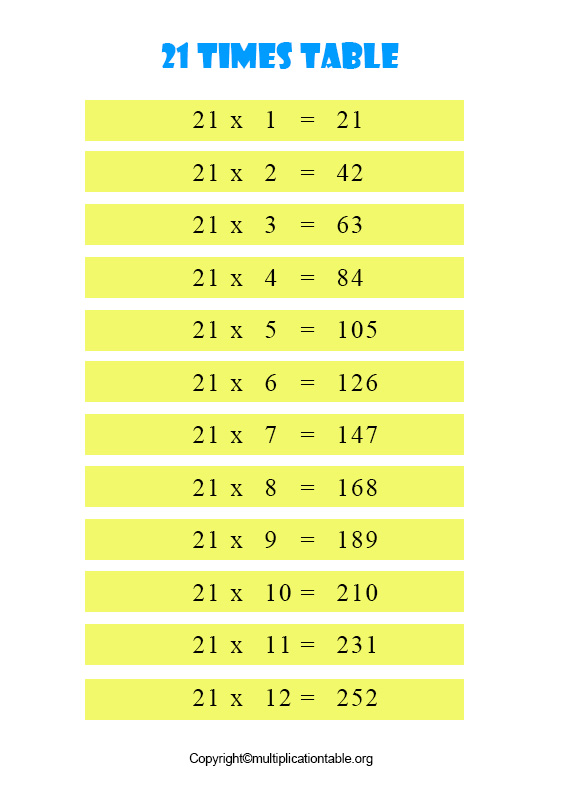 The chart is therefore ideal for anyone who wishes to get a decent understanding of this particular table. The table learner can simply get the printable chart of the table to use in their learning.
Multiplication Table 21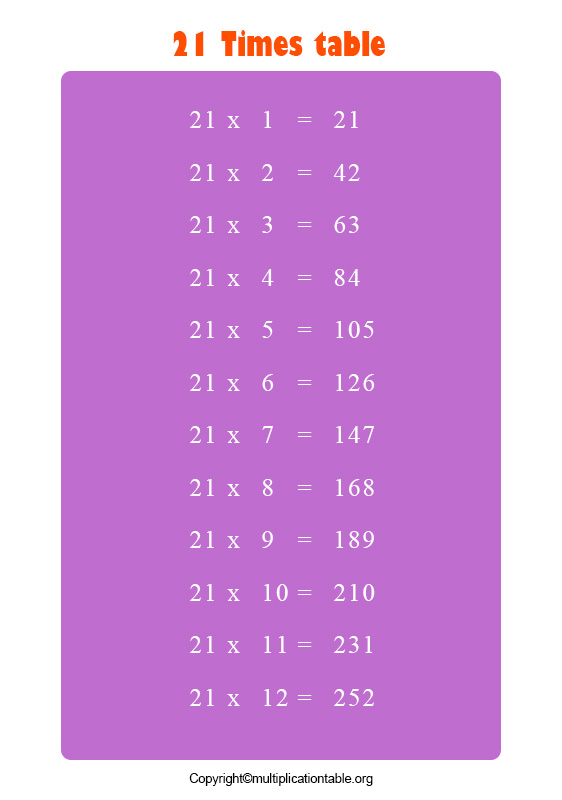 Multiplication tables are the utmost fundamentals of mathematics and this is why we all learn the subject with the learning of tables. Without the proper knowledge of tables, one can't even solve the very basic question of mathematics. Multiplication Table also has its own relevance in solving the various types of mathematical problems. The learning of the table will also make your day-to-day mathematical calculations quite easy.
Multiplication Chart 21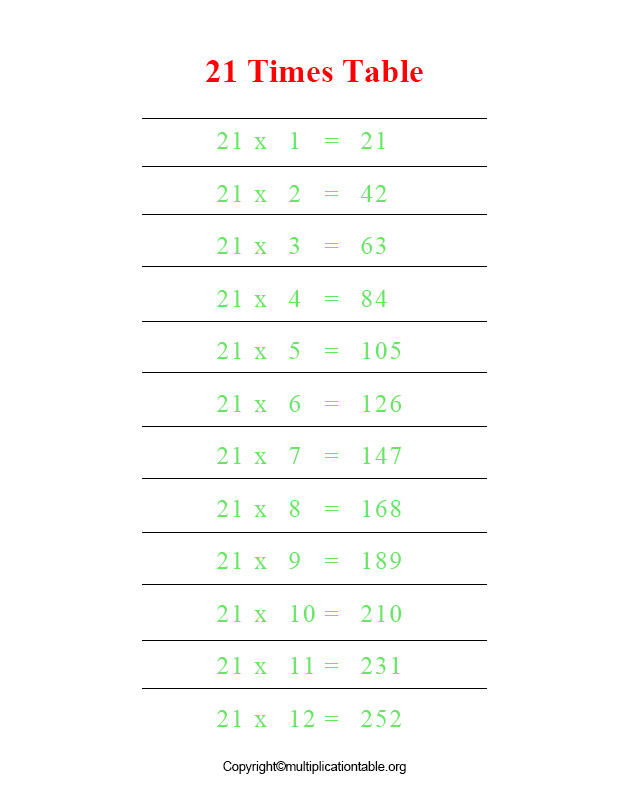 Well, in order to begin your learning for the Multiplication table. You will need an appropriate source of learning. Here we have this printable times table chart for the Multiplication table that you can rely on for your table learning. The chart is flexible in its usage and you can carry it around for your anytime quick learning of table.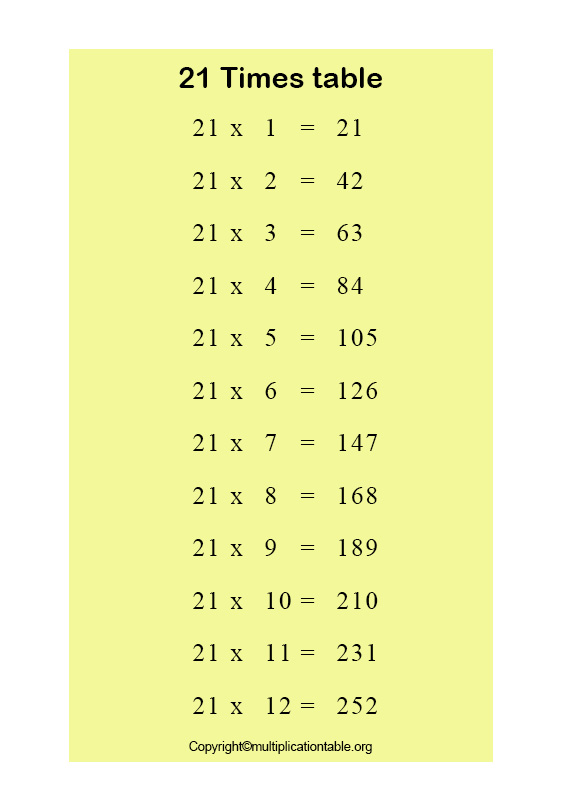 These multiplication charts are very helpful for the who are looking for these charts. Kids or students can easily learn the table with the help of these charts. Users can download these PDFs and print them. Paste these charts in the study room so that kids easily see them and learn the table from them. You can also see the youtube video for making your kids learning easily. There are many shortcuts for learning.
If you need more charts and worksheets for the practice for your kids, you can tell us through the comment. We will try to provide more.