Multiplication Chart 1-25 charts, users can select on this link. Users do not need to purchase a Multiplication chart online or from outside. They can take prints or download the Multiplication chart from here.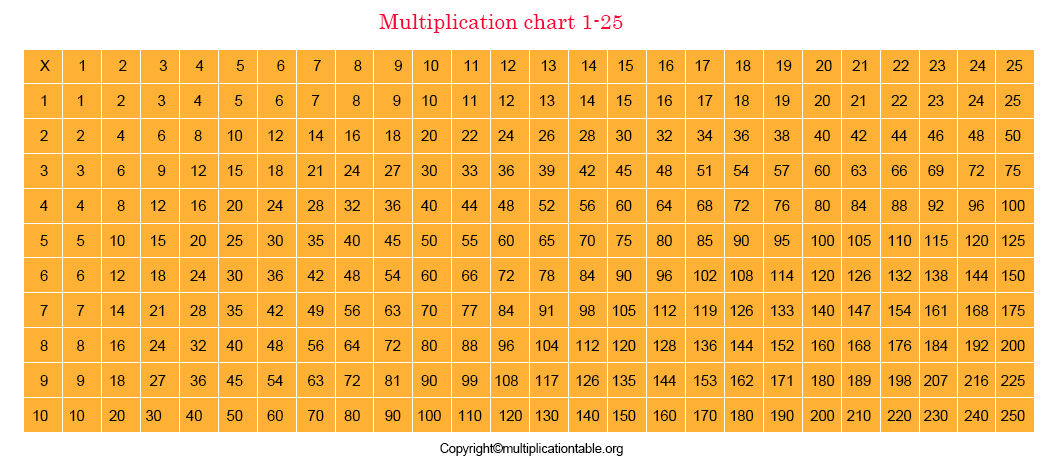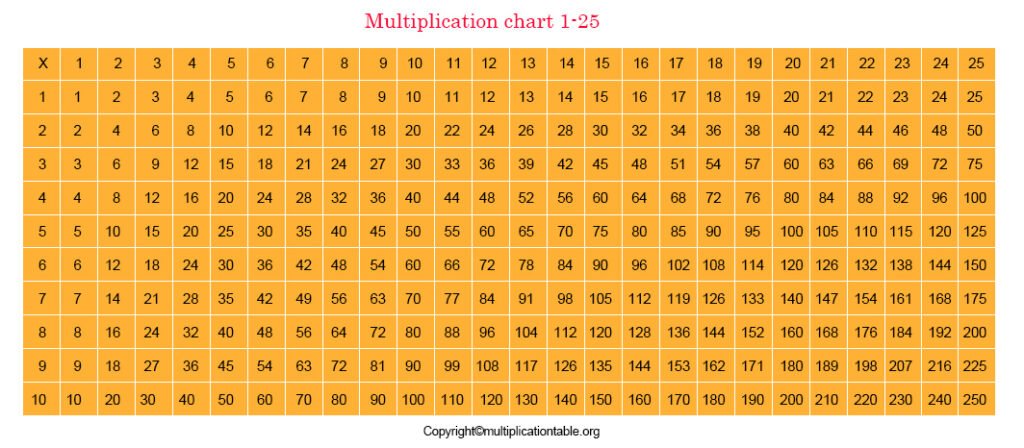 Multiplication Chart 1 to 25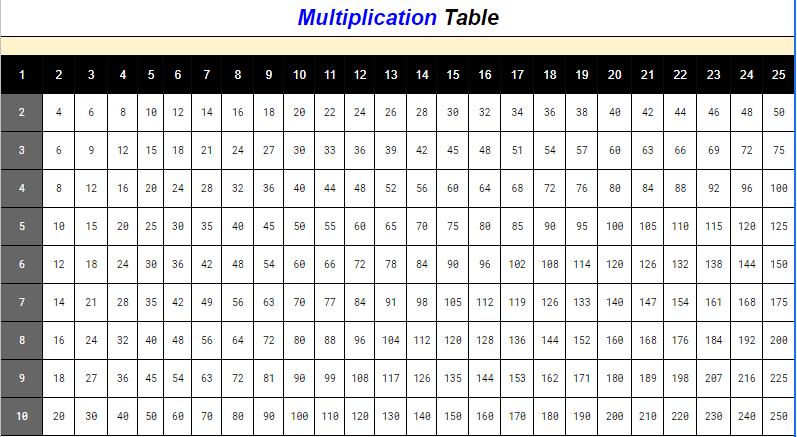 Printable Multiplication chart will be beneficial for brain activities. Kids who practice calculations and want to improve their speed, the calculation can use this printable multiplication chart. These multiplication charts 1-25 are helpful for brain exercises. Users need to enter multipliers and multiplicands value; they will results in product form. Users can perform calculations themselves and check their accuracy in calculation.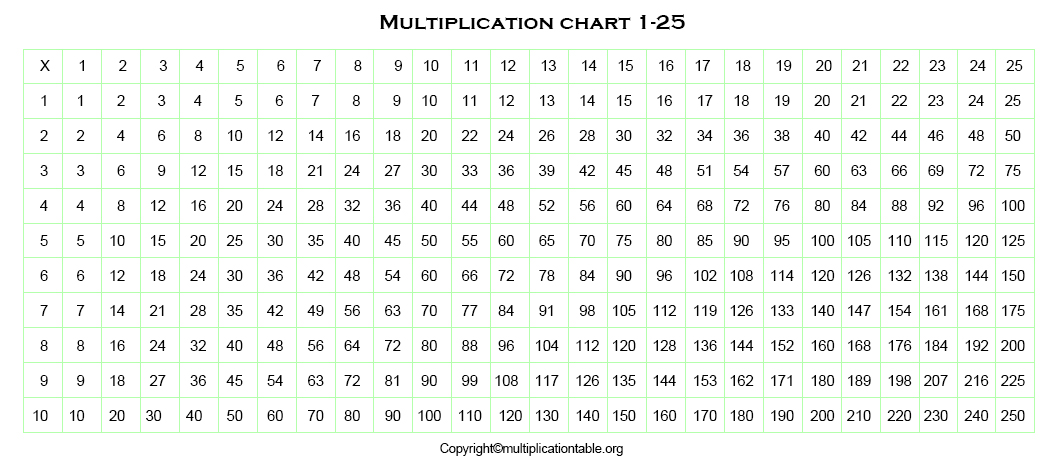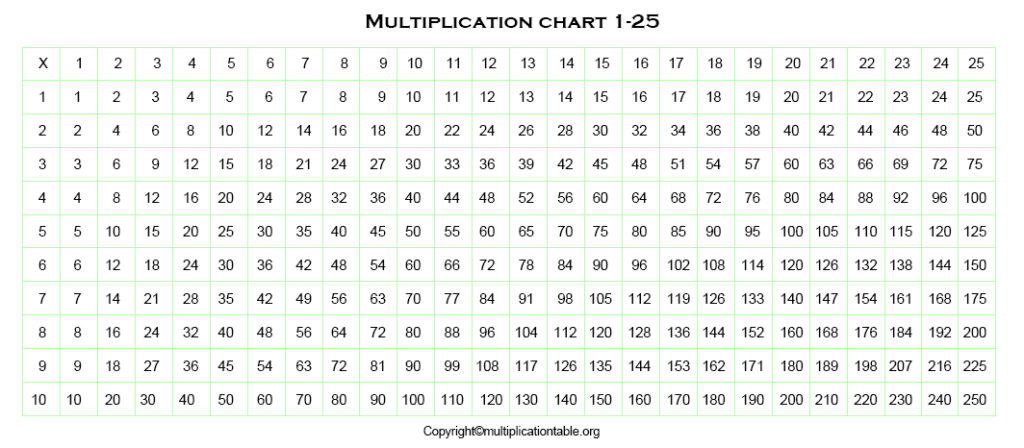 Printable Multiplication Chart 1-25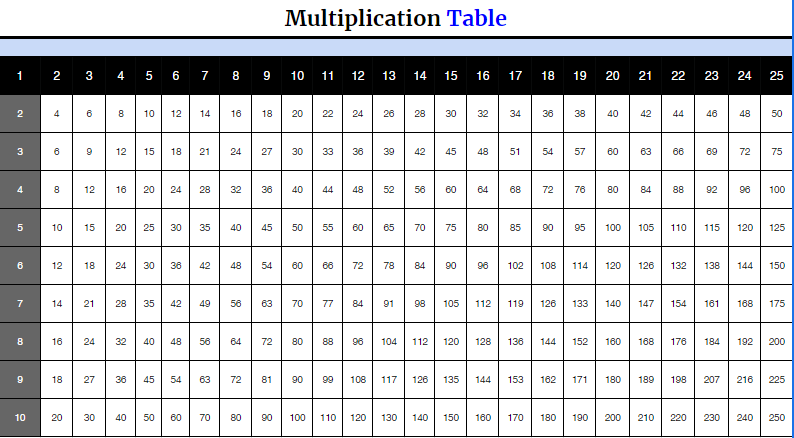 Blank Multiplication table helps to check the accuracy of users. Users will put values of multiplicand and multiplier to check product results. You can download the Multiplication chart by clicking the DOWNLOAD option here. The format of Multiplication chart to download is PDF. This multiplication chart is available at free of cost.
Multiplication Table 1 to 25 for Kids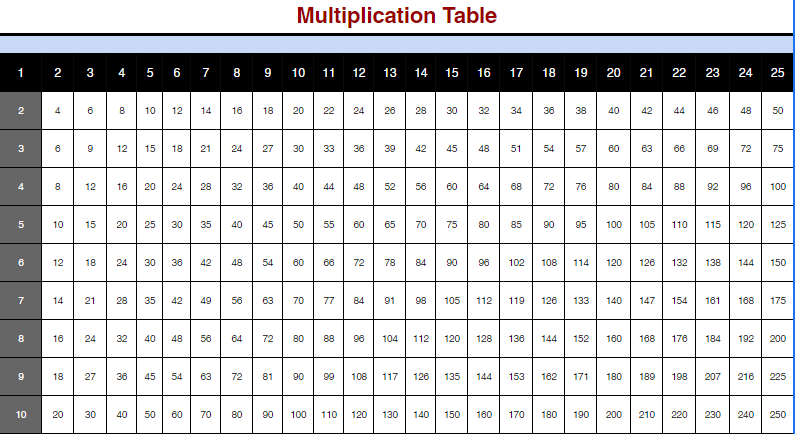 Free multiplication chart PDF is available. Users need not to worry about charges. Just download the Multiplication chart 1-25 and take advantage of these free multiplication charts 1-25.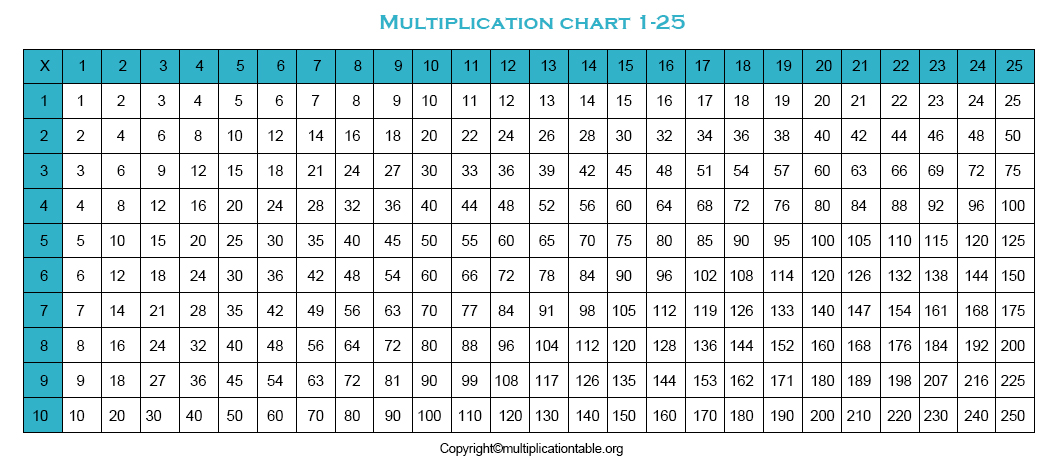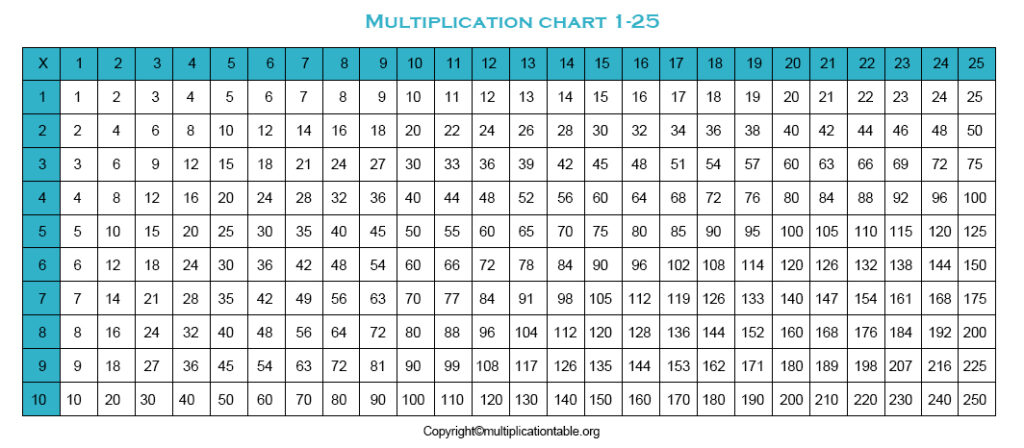 Times Table 1 to 25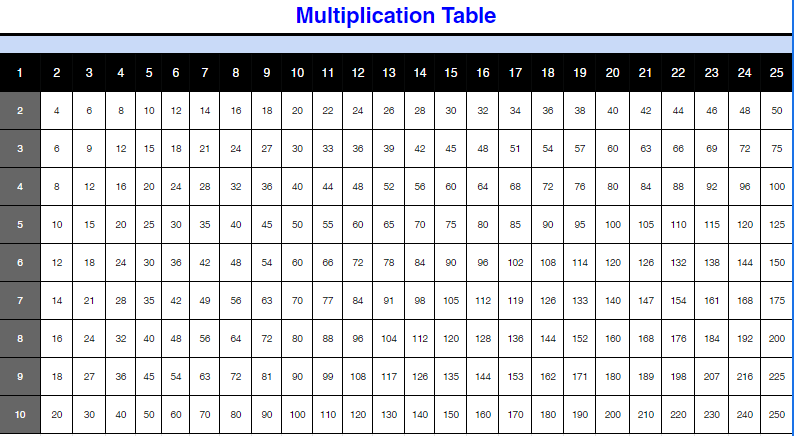 Multiplication chart worksheets is good for practice. Enter values and perform calculations. You can save this printable multiplication chart on your system or take print outs as per your choice. Worksheets of Multiplication chart can be printed by applying print command.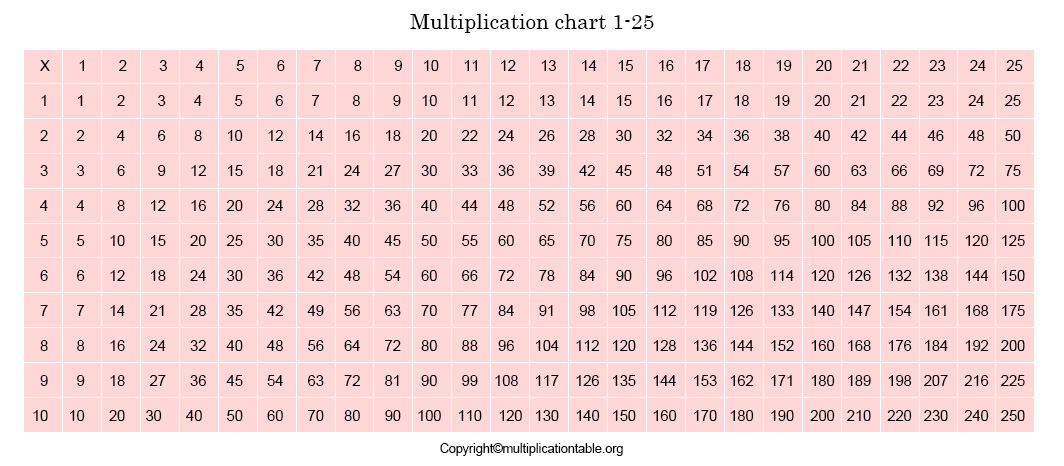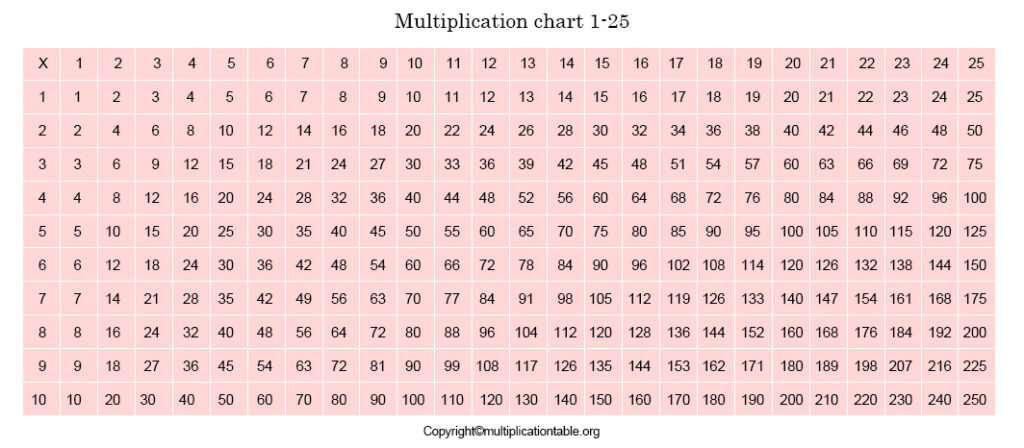 The shortcut key for taking a print of the Multiplication chart is CTRL + P or Command + P for Windows and MAC OS respectively.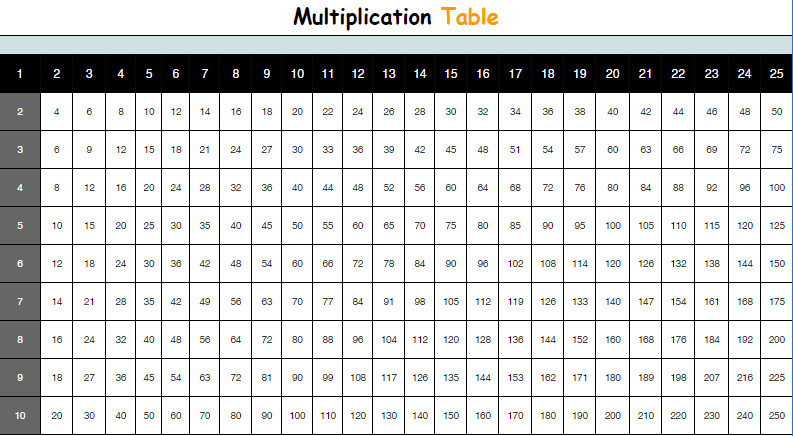 Hope these multiplication chart worksheets in printable form will be helpful for you and you can take advantages by practicing on these sheets.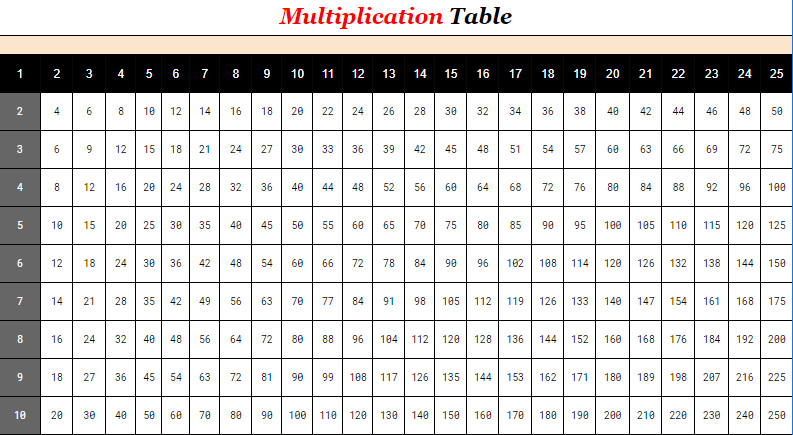 Strong multiplication or calculations skills are very necessary. So this multiplication table will bring the perfection of calculation in your life. Please take prints of multiplication chart and practice whenever you get chance.