Multiplication Chart 1 to 15 in different ways is the best way possible to learn the trick on how to multiply the number between 1 to 15. In these articles we will give you the simple form of the template to learn the multiplication and also you can download it and share it with your children.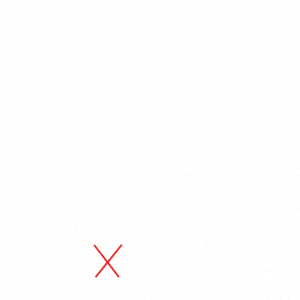 Related Articles:-
Free Multiplication Table 1 To 15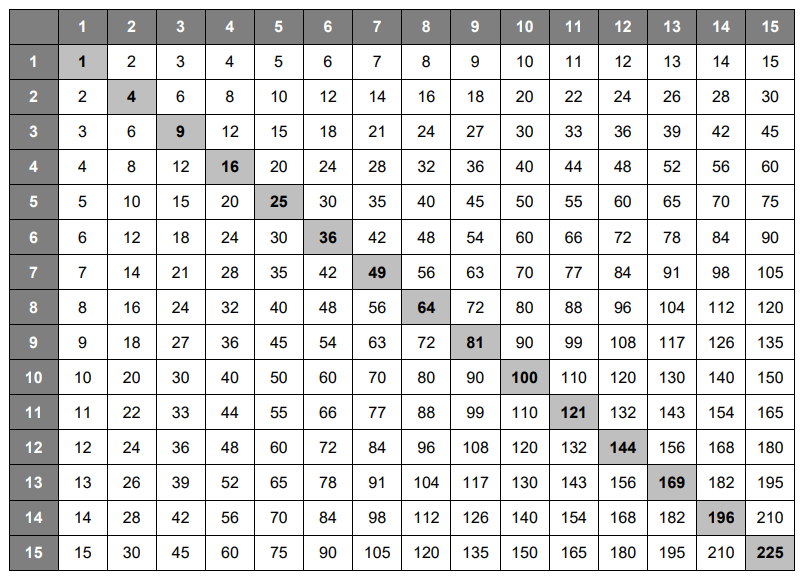 1-15 Multiplication Chart Printable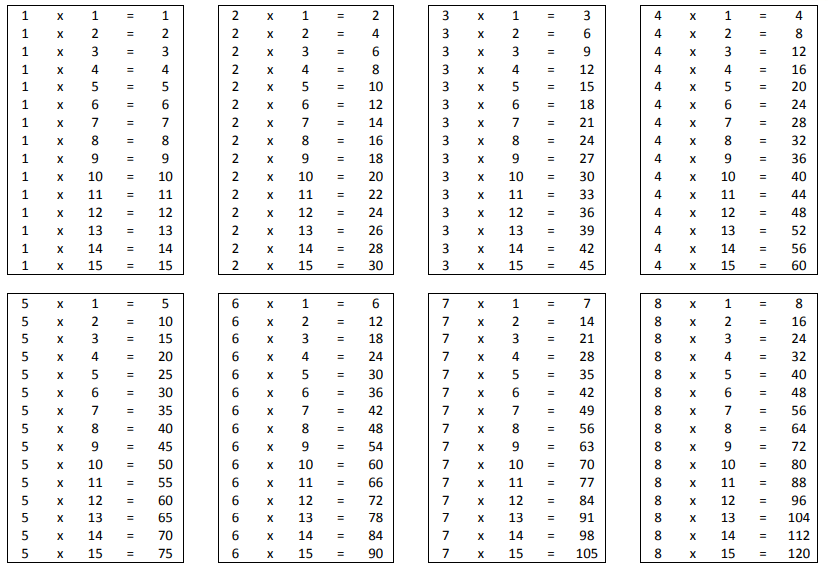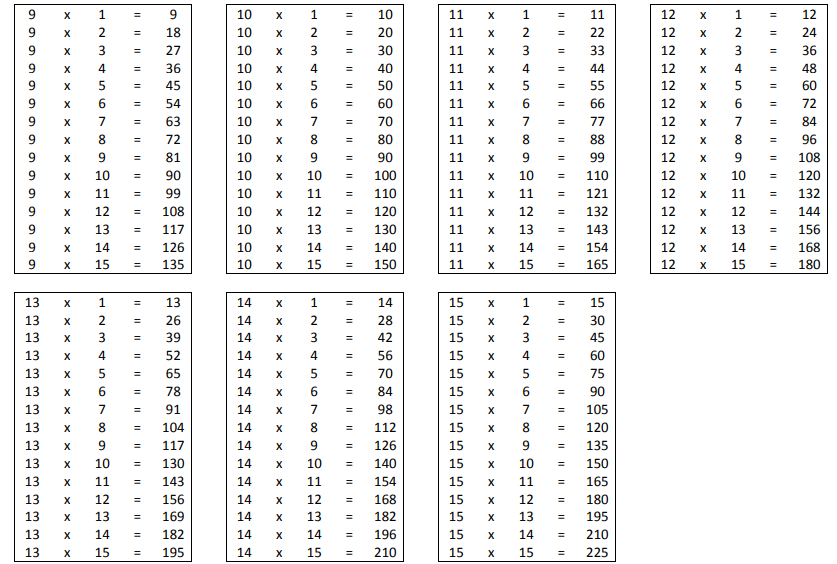 Multiplication Table 1 To 15
This Multiplication Chart helps the Kids in learning table 1- 15. Kids love the colorful chart, so have provided this colorful multiplication chart for kids in PDF. This chart is like a game and as you can see this template, it is very easy to learn for kids.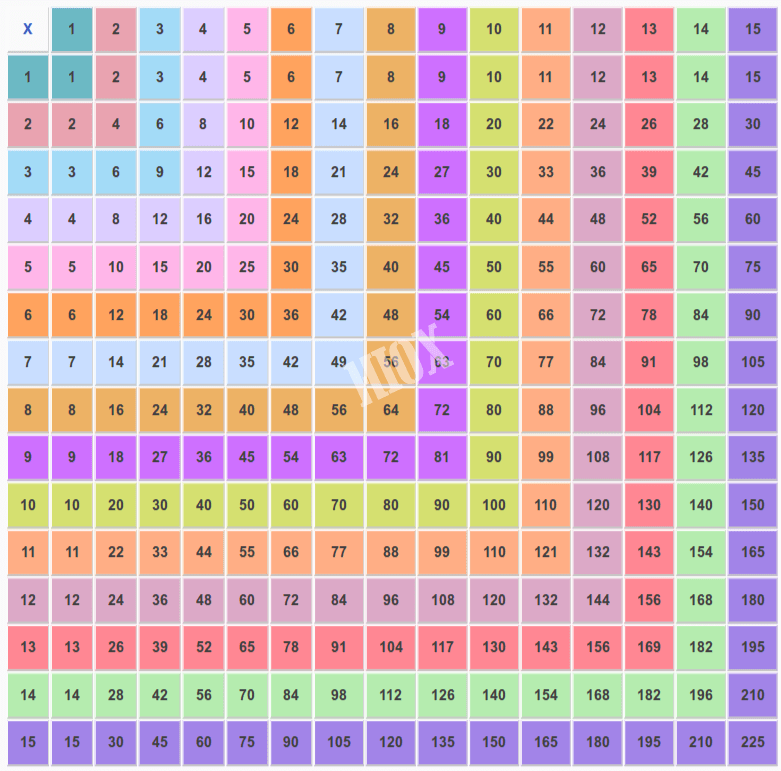 Blank Multiplication Table 1 To 15
This blank multiplication chart will help the kids in practice the multiplication table. Teachers and parents can use this template as a test paper in class as well as in home.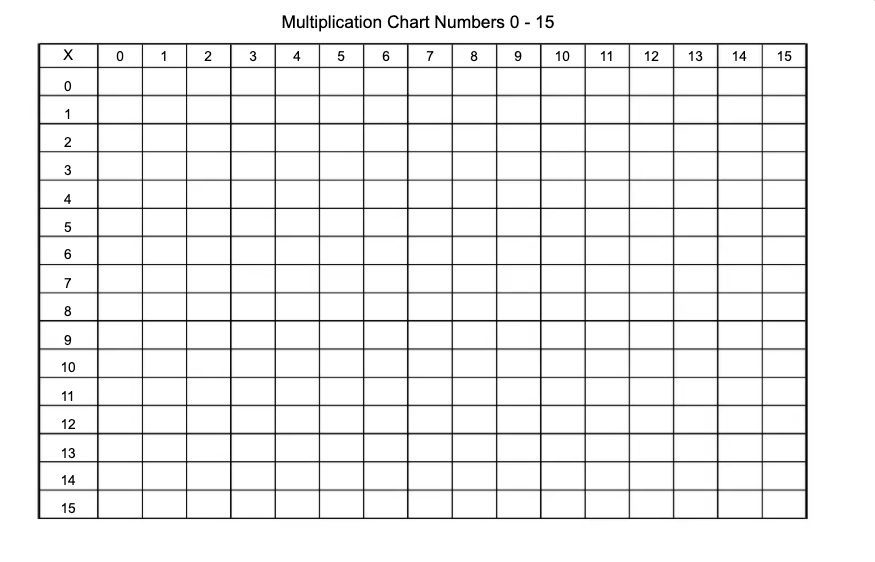 Multiplication table 1 To 15 Printable
This printable chart is easily downloadable, you can save this picture and take the print and paste this chart in kids room, On daily basis they will see it and learn the table.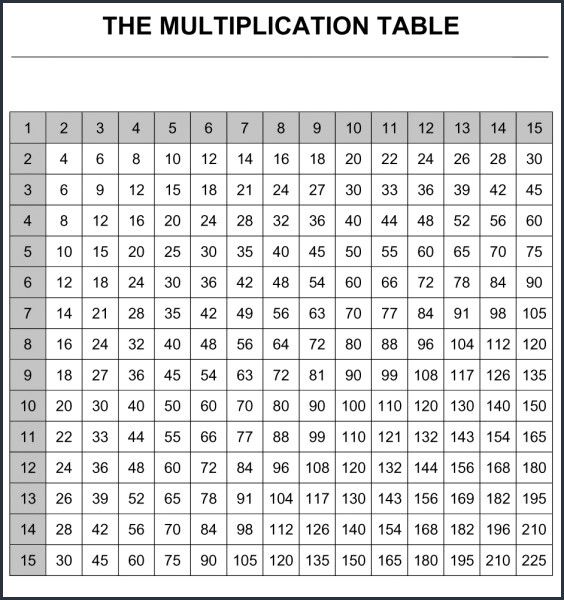 Multiplication Chart 1 To 15 Worksheet
By the practice of these worksheets kids will be able to learn any table easily. This beautiful Multiplication worksheet is very useful for kids. Kids can print this chart and do the times table practice on it. It will make their math strong.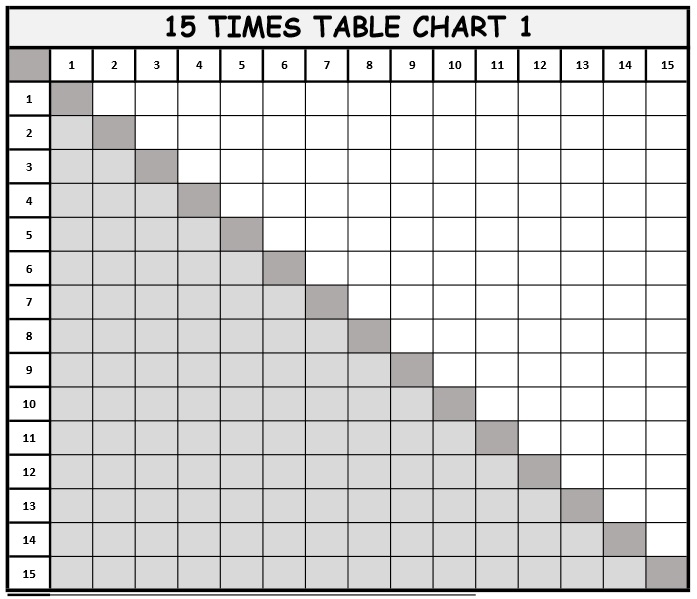 Multiplication Table 1 To 15 For Kids
Very attractive designs of Multiplication Table 1-15 available for kids. As we know that math is very important in our education. So we are here for making your learning easy with these multiplication table charts. These charts are available here in a printable format for the users. You can download these multiplication charts and paste these charts in the kid's study room.